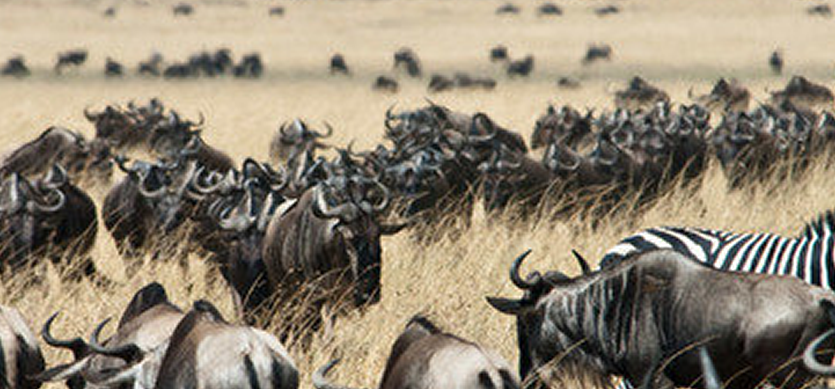 Breathtaking wildlife and culture of the Maasai people This is one of the largest parks in Kenya and a continuation of the Serengeti National Park in Tanzania. The scenery, wildlife and culture of the Maasai people is something you should not miss.
DAY 1.
You will be picked up from your hotel at 7.30 in the morning and driven off to the Mara. There will be a lunch stop-over at the Narok town from where you'll proceed to Masai Mara Park and have the first game drive. After dinner you will head over to the camps to spend the night.
DAY 2.
There will be a full day game drive after which you will visit the Maasai cultural village to see some Maasai dancing. Food will be served at the camps.
DAY 3.
After breakfast there will be an early morning game drive after which we head back to Nairobi at noon. We will either drop you off at your hotel or at the airport to catch your flight. Whichever rocks your boat.
PRICING
USD 390.00 per person in a group safari
The cost includes:
Accommodation for the 2 nights.
Transport to Mara and back.
Meals, soft drinks and snacks.
Entry fee to the park.
The above price is for each person in a group safari. An extra charge of USD100 per day applies if you prefer a private safari.